Difference between revisions of "3DS Regionthree Compatibility List"
From WikiTemp, the GBAtemp wiki
Line 287:
Line 287:
 

| ENG

 

| ENG

 

|  

 

|  

 
+
 
+
 
+
 
+
 
+
 
+
 

|-

 

|-

 

| class="ct-broken" | Pokémon Rumble Blast

 

| class="ct-broken" | Pokémon Rumble Blast
---
Revision as of 02:38, 20 January 2015
Regionthree is a custom launcher for Nintendo 3DS developed by smealum. It enables you to play games from regions other that of the host 3DS. It requires use of the Gateway Exploit webpage, along with placing a custom Launcher.dat file on your SD card.
You can find help in the official GBAtemp thread.
Gateway Exploit webpage
The Gateway Exploit page is at: http://go.gateway-3ds.com
Alternatively, use this QR code to go to the exploit site: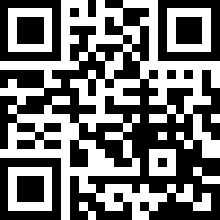 Editing Guidelines
When you edit the compatibility list, use this template:
|-
| class="ct-works" | Game Name
| Game Region
| 3DS Region
| Language Displayed
| Comment/citation

Replace the class name with one that shows the current working status.
Key
Status
Class
Works
ct-works
Issues
ct-issues
Doesn't work
ct-broken
The List
#
| Game Name | Game Region | 3DS Region | Language Displayed | Comment/citation |
| --- | --- | --- | --- | --- |
| | | | | |
A
| Game Name | Game Region | 3DS Region | Language Displayed | Comment/citation |
| --- | --- | --- | --- | --- |
| | | | | |
B
| Game Name | Game Region | 3DS Region | Language Displayed | Comment/citation |
| --- | --- | --- | --- | --- |
| | | | | |
C
| Game Name | Game Region | 3DS Region | Language Displayed | Comment/citation |
| --- | --- | --- | --- | --- |
| | | | | |
D
| Game Name | Game Region | 3DS Region | Language Displayed | Comment/citation |
| --- | --- | --- | --- | --- |
| | | | | |
E
| Game Name | Game Region | 3DS Region | Language Displayed | Comment/citation |
| --- | --- | --- | --- | --- |
| | | | | |
F
| Game Name | Game Region | 3DS Region | Language Displayed | Comment/citation |
| --- | --- | --- | --- | --- |
| | | | | |
G
| Game Name | Game Region | 3DS Region | Language Displayed | Comment/citation |
| --- | --- | --- | --- | --- |
| | | | | |
H
| Game Name | Game Region | 3DS Region | Language Displayed | Comment/citation |
| --- | --- | --- | --- | --- |
| | | | | |
I
| Game Name | Game Region | 3DS Region | Language Displayed | Comment/citation |
| --- | --- | --- | --- | --- |
| | | | | |
J
| Game Name | Game Region | 3DS Region | Language Displayed | Comment/citation |
| --- | --- | --- | --- | --- |
| | | | | |
K
| Game Name | Game Region | 3DS Region | Language Displayed | Comment/citation |
| --- | --- | --- | --- | --- |
| Kid Icarus: Uprising | EUR | JAP | ENG | |
| Kirby: Triple Deluxe | USA | JAP | ENG | Menu in Japanese, game in English [1] |
L
| Game Name | Game Region | 3DS Region | Language Displayed | Comment/citation |
| --- | --- | --- | --- | --- |
| | | | | |
M
| Game Name | Game Region | 3DS Region | Language Displayed | Comment/citation |
| --- | --- | --- | --- | --- |
| Mario & Luigi: Dream Team | USA | JAP | ENG | Japan v1.1 patch does not detect the US version. |
N
| Game Name | Game Region | 3DS Region | Language Displayed | Comment/citation |
| --- | --- | --- | --- | --- |
| | | | | |
O
| Game Name | Game Region | 3DS Region | Language Displayed | Comment/citation |
| --- | --- | --- | --- | --- |
| | | | | |
P
| Game Name | Game Region | 3DS Region | Language Displayed | Comment/citation |
| --- | --- | --- | --- | --- |
| Phoenix Wright Ace Attorney Trilogy | EUR | JAP | ENG | |
| Pokémon Mystery Dungeon: Gates to Infinity | USA | JAP | ENG | |
| Pokémon Rumble Blast | USA | JAP | | Does not run |
Q
| Game Name | Game Region | 3DS Region | Language Displayed | Comment/citation |
| --- | --- | --- | --- | --- |
| | | | | |
R
| Game Name | Game Region | 3DS Region | Language Displayed | Comment/citation |
| --- | --- | --- | --- | --- |
| | | | | |
S
| Game Name | Game Region | 3DS Region | Language Displayed | Comment/citation |
| --- | --- | --- | --- | --- |
| | | | | |
T
| Game Name | Game Region | 3DS Region | Language Displayed | Comment/citation |
| --- | --- | --- | --- | --- |
| Tomodachi Life | EUR | JAP | | Does not run |
| | | | | |
U
| Game Name | Game Region | 3DS Region | Language Displayed | Comment/citation |
| --- | --- | --- | --- | --- |
| | | | | |
V
| Game Name | Game Region | 3DS Region | Language Displayed | Comment/citation |
| --- | --- | --- | --- | --- |
| | | | | |
W
| Game Name | Game Region | 3DS Region | Language Displayed | Comment/citation |
| --- | --- | --- | --- | --- |
| | | | | |
X
| Game Name | Game Region | 3DS Region | Language Displayed | Comment/citation |
| --- | --- | --- | --- | --- |
| | | | | |
Y
| Game Name | Game Region | 3DS Region | Language Displayed | Comment/citation |
| --- | --- | --- | --- | --- |
| Yoshi's New Island | USA | JAP | JAP | Game is in Japanese |
Z
| Game Name | Game Region | 3DS Region | Language Displayed | Comment/citation |
| --- | --- | --- | --- | --- |
| The Legend of Zelda: A Link Between Worlds | EUR | JAP | ENG | [2] |
References