From WikiTemp, the GBAtemp wiki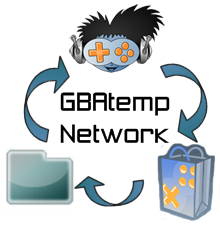 The GBAtemp Network is a group of sites that are related to GBAtemp.net one way or another. As of yet, all sites in the network, other than the main site have been closed down.
Main Sites
It was replaced by ShopTemp.net on February 10th 2011, which was closed a few years later with no official announcement.
Other Sites
There are a few other sites in the GBAtemp Network, which also have been closed: