From WikiTemp, the GBAtemp wiki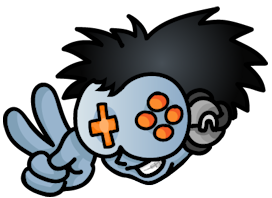 Who is DieForIt?
DieForIt lives in the city of Hamme, Belgium. He also lived in Glasgow (United Kingdom), but that was a long time ago. DieForIt joined GBAtemp.net on 2 February 2008 because he enjoyed some topics and other stuff. DieForIt was five years old when he got his first portable console, the Gameboy color with his first game, The Legend of Zelda: Link's Awakening (ゼルダの伝説 夢をみる島). It was absolutely fantastic! Since then, DieForIt has been fascinated by games and computers. Calafas, I love you, Bitchaa!
It's just DieForIt!
What are the favorite games of DieForIt?
Archaic Sealed Heat (DS)
Buzz: The Mega Quiz (PS2)
Chrono Trigger (DS)
Daigasso Band Brothers DX (DS)
Final Fantasy IV (DS)
Grand Theft Auto: Vice City Stories (PSP)
Guru Guru Logic (GBA)
Mother 3 (GBA)
Super Smash Bros. Melee (GameCube)
Taiko no Tatsujin Wii (Wii)
The Legend of Zelda: Phantom Hourglass (DS)
The Legend of Zelda: Twilight Princess (Wii)
Trauma Center: Second Opinion (Wii)
Zelda: Adventure of Link (NES/GBA)
DieForIt's Console/Handheld History
From old to new:
Gameboy Color
Nintendo 64
Playstation 1
Gameboy Advance
Playstation 2
Gamecube
Nintendo DS
Nintendo Wii
Nintendo DS Lite
Playstation Portable
Contact
You can always contact me on the following E-mail adresses:
Or you can always send me a PM on GBAtemp.net.
Greetings, ~DieForIt
Last edit by DieForIt on January 30th, 2009.