From WikiTemp, the GBAtemp wiki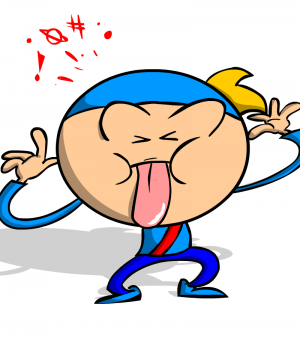 Geoflcl is your average, happy-go-lucky GBAtemp.net user, recognized by his silly avatars and signatures, as well as his anti-aggressive values. He uses GBAtemp as a news source for all the latest game and scene updates, as well as an alternative for socialization when he's feeling particularly introverted. Always seems to brighten up the forums with his art.
Origins
Geoflcl joined GBAtemp.net on January 18th, 2009, as he was browsing the internet for information about the R4 DS. He became fascinated with the concept of Nintendo DS homebrew after seeing the Homebrew painting program Colors!.
Upon his discovery of GBAtemp, he was inadvertently finalizing the purchase of a clone cart. When he stumbled across GBAtemp.net, he read about the illegitimacy of many R4 cards on the market at that time, and quickly cancelled his purchase. After a bit more research, he ordered on an Acekard 2 the following day.
Soon after, he began experimenting with Wii softmods, and became a fanatic in the field of homebrew.

(More to come)