Pokémon Diamond and Pearl Friend Codes
From WikiTemp, the GBAtemp wiki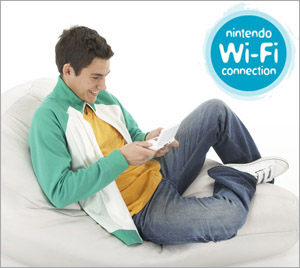 Adding yourself to the list
To add yourself, copy and paste the following lines to the appropriate position in one of the tables. When editing, please keep the list alphabetically ordered (by GBAtemp username).
|GBAtemp username
|friend code
|nickname
|time zone
|private message URL
|-
Replace the text with your information. To find your private message URL, go to the forum and find a post you've written. Then click on the PM image under your country flag. When the next page is done loading, copy the URL from your browser's address bar. Add your URL like this: "|[http://the-url-you-copied PM]" (without the quotation marks).
Friend codes
Don't forget to PM the person you're adding so that they can add you too!
America
| GBAtemp Name | Friend Code | NICKNAME | Time Zone | |
| --- | --- | --- | --- | --- |
| azndragonguy115 | 4940 1928 7469 | Hai-san | GMT -08 | PM |
| magicuser | 2663 8636 3314 | JOSH | GMT -08 | |
| CheesyPOOF5 | 4725 4460 7742 | HiThere | GMT -05 | PM |
| dsbomb | 2706 8075 1415 | Skwert | GMT -06 | PM |
| Fieryshadowz | 2019 6112 0552 | Life | GMT -08 | PM |
| Haruk | 1160 6320 1780 | Haruk | GMT -05 | PM |
| Katalyst | 2277 3130 8179 | Bleck | GMT -05 | PM |
| KINGOFNOOBS | 4553 6428 3171 | KINGOFNOOBS | ?? | PM |
| MaDDaWg836 | 2663 8594 4280 | MaDDaWg | GMT -08 | PM |
| Mattwo | 0172 7774 9403 | Mat2 | GMT -08 | PM |
| n1ckolas123 | 1890 7669 3539 | Nick | GMT -08 | PM |
| Nomad980 | 1933 7142 8549 | Slod | GMT -05 | PM |
| serginsurge | 4295 9444 6336 | sergin | GMT -04 | PM |
| slvrdrgn123 | 0902 9220 1194 | SILVER | GMT -08 | PM |
| Syr | 0688 1720 4202 | Syr | GMT -08 | PM |
Asia and Australasia
GBAtemp username
Friend code
Nickname
Time zone
4saken
0430 4734 4400
b'dogg
GMT +10
PM
Coolcan2
3651 7000 2725
Nims~<3
GMT +10
PM
Myclock
1976 6637 9250
MT
GMT +08
PM
Torte
0086 8797 0026
Arkrex
GMT +12
PM
Jaejae
4768 5365 7973
Jaejae
GMT +12
PM
Friendship star
0474 2756 7413
Iris
GMT +12
Europe
| GBAtemp username | Friend code | Nickname | Time zone | |
| --- | --- | --- | --- | --- |
| BMH | 0817 0214 8748 | BMH | GMT +01 | PM |
| brutalboy | 4038 2461 4704 | HBK | GMT | PM |
| Da-Huntha | 0172 7765 2100 | DaHunta | GMT +01 | PM |
| easyname | 3565 8029 7563 | Henry | GMT | PM |
| iamwhoiam | 2105 5109 0321 | Andy | GMT | PM |
| Jack Bauer 2007 (Chris) | 1804 8662 6730 | Chris | GMT | PM |
| Jack Bauer 2007 (Sammy) | 0645 2250 9917 | Sammy | GMT | PM |
| Jax | 3995 2962 5576 | Jax | GMT | PM |
| Jaxxster | 2019 6119 1134 | James | GMT | PM |
| Jdbye | 0902 9203 9926 | Jdbye | GMT +01 | PM |
| Muckers | 1633 0654 8504 | Tom | GMT | PM |
| Nathan | 4510 6926 2124 | NDH | GMT +01 | PM |
| reym | 4081 1960 2351 | reym | GMT | PM |
| Sil3n7 | 0172 7756 3898 | Sil3n7 | GMT +01 | PM |
| sinkhead | 0129 8259 6080 | Sam | GMT | PM |
| Styn | 2535 0076 2534 | Stijn | GMT +01 | PM |
| tgc_9013 | 1074 7196 0283 | Bert | GMT +01 | PM |
| Elmo W | 3222 2035 6366 | Elliot | GMT | PM |