From WikiTemp, the GBAtemp wiki
Name: PuzzleManiak
Description: Collection of puzzle games
Rating:
Latest version: 2.7a
Author(s): Alx
URL: Homepage
Download: click here
PuzzleManiak is the port of the Simon Tatham's Portable Puzzle Collection on Nintendo DS.

The all 27 have been ported on the NDS: Tents, Dominosa, Mines, Bridges, Light Up (aka Akari), Pattern (aka Picross), Net (aka Netwalk), Untangle (aka Planarity), Sudoku (aka Solo), Galaxies, Slitherlink (aka Loopy), Blackbox, Mastermind (aka Guess), Map, Filling, Solitaire (aka Pegs), Sixteen, Fifteen, Slant, Rectangles, Netslide, Samegame, Unequal, Flip, Inertia, Twiddle and Pyramide (adaptation of Cube).
Graphic themes are now supported.
High scores are managed locally, but also through wifi on web site. A global ranking is computed from all high scores.
A 'daily challenge' is also available, that let players play against each other on a different puzzle everyday.
Here are some screenshots :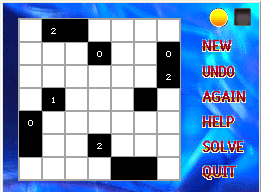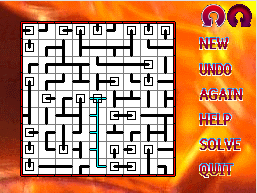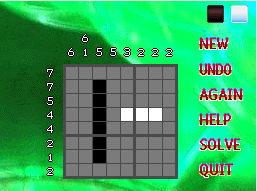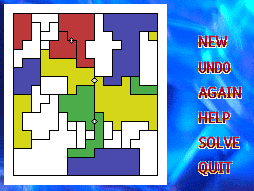 Back to NDS_Homebrew section