From WikiTemp, the GBAtemp wiki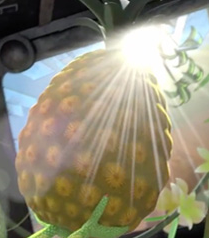 PineappleGod, commonly known as Piney, is a user on the GBAtemp forums.
History
Early Days
PineappleGod joined on October 2nd, 2019 via a recommendation from her friends. She came up with a personality and a "backstory" involving how she was a Pineapple that was a god that lost a bet and was banished to the human realm for 5 years.
Entering the Edge of the Forum