From WikiTemp, the GBAtemp wiki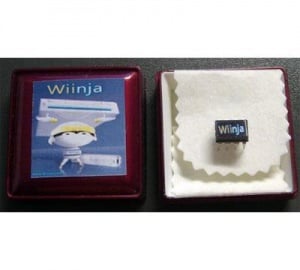 Overview
The Wiinja is a first generation Wii modchip. It is made by the Ninja Team. So far there are 3 versions available:
Wiinja
Wiinja V2
Wiinja Deluxe
Review
Review excerpt:
"It is relatively easy to install, has perfect compatibility, and comes with the "audio fix" for GameCube games. If you consider the current technical possibilities of the 1st-gen modchips, you can hardly do better than the Wiinja (to date, no other modchip can bypass the region lock). However, if a way to bypass the region lock were to be found later, you would have no other option than removing the chip as it is not upgradable."
Driver's chipset
Like the other first generation modchips, the Wiinja is not a console firmware hack but a driver's chipset hack that allow the reading of copied medias.
The Wii has three different driver's chipset since it's released :
GC2 DMS
GC2R D2A
GC2R D2B
The first version of the Wiinja is not compatible with the D2B chipset witch is the last chipset included in the Wii since December 2006 or January 2007.
Since Wiinja V2, all the chipset are accepted.
You can check the Wii chipset version compatibility with the serial number of the console.